O T H E R I N D U S T R I A L S E R V I C E S
Yankee Fiber Control, Inc. has been in business for over 25 years providing environmental and specialty contracting services to a wide range of industries. We utilize the latest techniques and state-of-the art technology to provide safe, efficient and cost effective solutions for a wide range of projects. Over the year's the core services offered by Yankee have expanded to include dust free interior demolition, industrial coatings and UHP water jet cutting.
Interior Demolition

Yankee provides dust free interior demolition in addition to our environmentally friendly decontamination and abatement services. Our technicians have the training and experience to perform interior demolition and renovations safely while keeping all dust and contaminants completely contained. We utilize negative pressure and Hepa-filtered vacuum systems to ensure minimal down time while protecting building occupants and the environment from exposure to hazardous materials. Yankee provides a wide range of interior demolition services including selective demolition, gut outs, strip outs, contaminant abatements and renovations to industries of all kind.
Industrial Coatings

Yankee provides innovative solutions to restore and protect steel, metal, concrete, and other substrates from the effects of harsh environments. We will help you determine the appropriate protective coating and method of surface preparation to ensure proper adhesion and prevent coating failure. We administer a wide range of high performance coatings to protect against chemicals, moisture, corrosion, oxidation, erosion, fatigue, abrasion, and other forms of deterioration.
Water Jet Cutting

Ultra high pressure water jetting is quickly becoming a preferred cutting method due to its ability to cut virtually any material while leaving a satin-smooth finish. Water jet cutting is fast, economical, accurate and in most cases eliminates the need for secondary finishing. By introducing sand to the blast nozzle Yankee is able to perform precision cold cutting of hard materials such as steel and concrete. Water jet cutting does not use heat or flames eliminating thermal distortion, degradation, and mechanical stresses. Our mobile UHP (40,000psi) cutting system is able to cut fully heat-treated materials and is intrinsically safe for explosion proof areas. Call Yankee today to discuss the endless number of water jet cutting applications and possibilities.
Proper surface preparation is imperative to preventing coating failures.
Yankee offers a variety of surface cleaning and preparation services including abrasive blasting and UHP water jetting.
High performance coatings help protect against rust, oxidation, and corrosion.
The dust created during interior demolition and renovations can be harmful to building occupants and the environment and should be contained to ensure safety.
Water jet cutting is capable of cutting almost any material while leaving a satin smooth finish.
By introducing sand to the blast nozzle materials as hard as steel and concrete can be cut using water jet cutting.
In addition to superb edges water jet cutting can pierce materials and generate holes.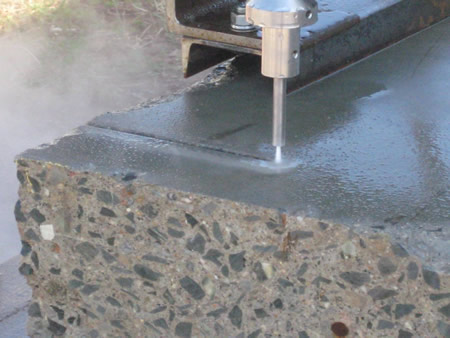 Precision Water Jet Cutting of Concrete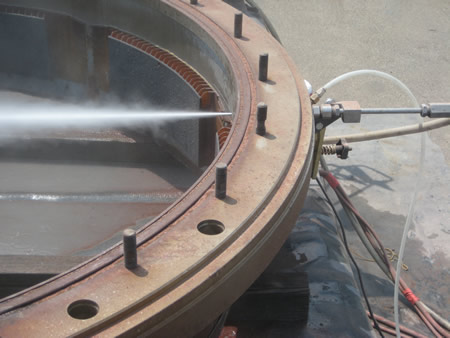 Precision Water Jet Cutting of Steel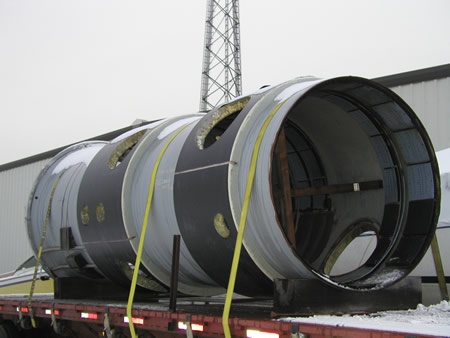 Steel Missile Tube Before Water Jet Cutting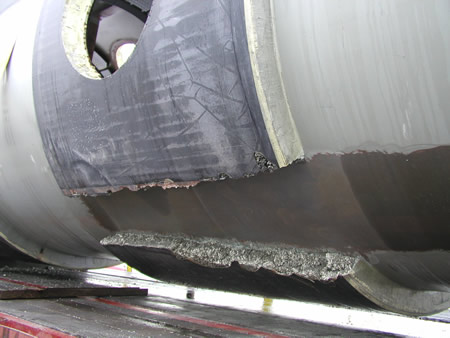 Steel Missile Tube After Water Jet Cutting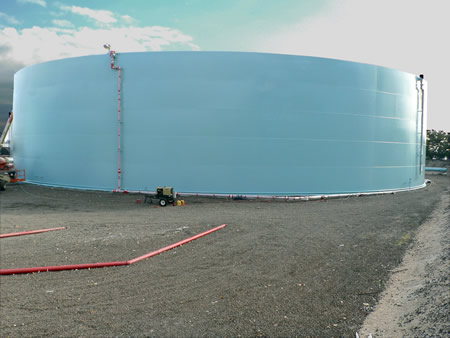 High Performance Industrial Coating Applied To Oil Storage Tank: High Performance Industrial Coating Applied To Oil Storage Tank